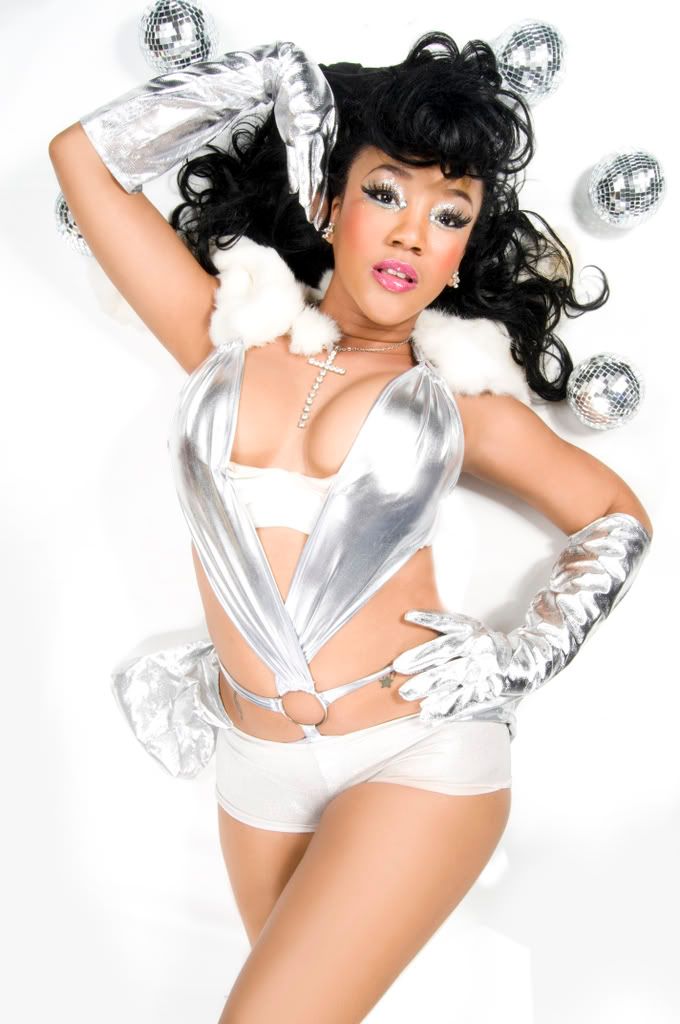 January 14, 2008, Kingston, Jamaica:- Dancehall sensation Latifa Brown, more populary known as Tifa, has been nominated for two RETV MVP (My Video Pic) Awards. Tifa's hot music video for Bottom of the Barrel, produced by Dexter Pottinger, has been nominated for an award in the category of "Best Dancehall Music Video" and "Best Music Video (Female)."
"Thanks for all the love and support, I'm sincerely grateful and I will continue to push myself further towards excellence and pleasing my fans," stated
The RETV MVP Awards was developed as a spin off from one of RETV's Flagship Programmes, MVP (My Video Pic) which has reinvented a timeless favourite, viewer's choice ranking. Today's audience wants to control their programming and what better way to do that than through an audience selected, top 10 video countdown TV programme in viewers have an opportunity to "text" using their mobile phones the videos which they want to see in the MVP Countdown.
The winners of the 11 Categories will be determined by the public who will vote by sending emails with their choices, to mvp@reggaetelevision.com Viewers will email the category that they are voting for along with the number assigned to the video in that particular category. A panel will also have the final decision in the selection of the winners in each category. Voting is now open and closes on February 12, 2009. Winners will be announced in a LIVE presentation on RETV in February.
Tifa has also been nominated for the "Young, Hot & Hype Female of the Year" Award in the 2nd Annual Youth View Awards which will be staged on Saturday, February 7, 2009 at the National Indoor Sports Centre, and promises to deliver a stellar performance to her fans at the event.
"This performance will be different … expect Tifa to step up her game!" commented Tifa when asked what fans should expect from her performance at the YVA's.
Tifa has already started a busy 2009 in the recording studio, completing projects for Big Ship, Chimney Records, and Ward 21 and is also gearing up for her performance during the RJR Cross Country Invasion.
Ends – 373 words
–
Naomi
GARRICK COMMUNICATIONS
email: garrickcommunications@gmail.com
tel: 876-384-2355
www.garrickcommunications.blogspot.com